If you're a small business who's just getting their food product on the market, there are plenty of difficult challenges to overcome. Even if you're just starting out your business and you have a product idea in mind and no way to execute the plan, it can be hugely beneficial to bring outside advice.
This is where a food broker comes in. They can give you the help your business needs to take your food product from just an idea into a product that is widely distributed and, most importantly, tastes great.
Assess Your Company Needs
If you've never worked with any outside consultancy before, then it's best to assess your company needs before you have that first meeting with a food broker. Even if you plan on meeting with multiple brokers before you decide on which one is the right fit, it's important that you come into each meeting prepared.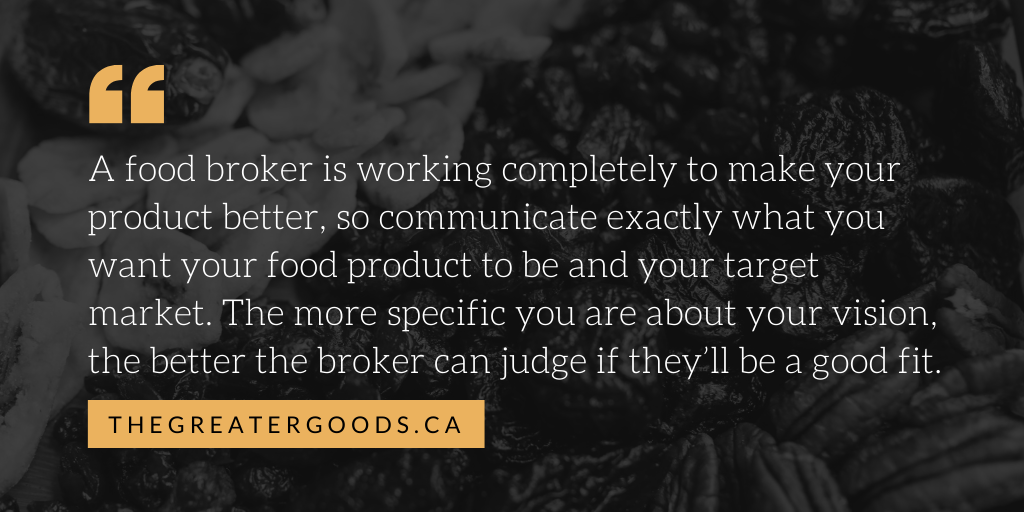 A food broker is working completely to make your product better, so communicate exactly what you want your food product to be and your target market. The more specific you are about your vision, the better the broker can judge if they'll be a good fit.
Judy Alexander at The Balance Small Business points out these essential questions to ask yourself before setting up the initial meeting with a broker: 
"Consider your needs by asking these questions:
What are you looking for in a food broker?
What are your expectations of that person/s?
What is your marketing budget?
What are the fees and/or commission rate you can pay? Be realistic.
What territory will you give them? Again be realistic.
What distributors are you willing to give them to expand your business?"
Network Online
There are plenty of opportunities to network with others in the food industry online. Tradeshows are a great way to do this too, but if you're looking for someone quickly, a simple browse through LinkedIn can connect you to tons of food brokers.
If you're looking for someone in your area, make sure that when you're searching online to indicate your city or county. That way, you can have the option of networking with a food broker through online means or meeting them in person for your meetings.
The Alberta Ag-Info Centre explains why a food broker can be hugely beneficial to your business: 

"A broker has personal contacts and established relationships with buyers the importance of which can't be underestimated in today's competitive food industry. Brokers also have expertise in select markets. They may also have regional expertise and the ability to address the region's individual characteristics."
Ask for Consultations and Frequent Meetings
It is a must to ask your broker to have frequent meetings. This is important if you're forming any sort of business partnership, especially with a consultation service like food brokerage. Just because you have had that initial meeting with a food broker and told them your needs, you'll still need to keep in contact.
Make sure that when you've found the right food broker for you that they are continuing to set up meetings at a regular schedule you've agreed upon. For instance, at The Greater Goods, we've had an effective working relationship with our client by checking in with a weekly one-hour conference call.  
Pod Foods explains that a food broker does more than just sell your product, but can help you with multiple aspects of production: 

It may seem like the only job of a broker is to get your product onto the shelf, but they do much more than that. While brokers do employ sales representatives to sell in products, they can also help to grow your business through other methods. Many brokers will work with stores to market the product and coordinate demos, especially during events and promotional sales. They not only help establish your presence in the store, but they also increase your overall marketing, making it easier for consumers to become familiar with your brand."
Here at The Greater Goods, we offer consultation services for your business, from food production to distribution. If you're looking for advice on how to get up and running, we offer a free consultation with our expert food industry consultants and food brokers.