The food industry sees constant evolution and change, with new trends popping up all the time. Veganism is here to stay and it's growing at a large rate. As more and more people go vegan or switch to vegan products, the industry itself is competitive to get their products out onto the market. Equally as competitive is the marketing behind vegan products. Let's break down some important tips on how to market your vegan food products. 
Focus on the Product's Flavour & Origin
At the end of the day, when consumers buy food, they want to know what it's going to taste like and where it's coming from. For vegans, they're used to getting flavour from spices and vegetables, but for meat eaters, they have the assumption that vegan food is not as flavourful as the food they regularly eat.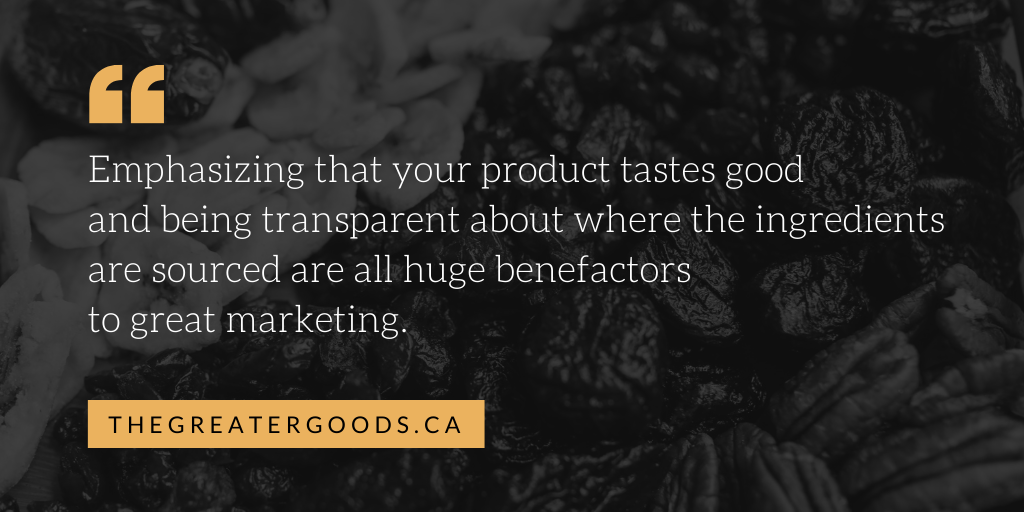 This is where marketing comes into play. Emphasizing that your product tastes good and being transparent about where the ingredients are sourced are all huge benefactors to great marketing. 
The World Resource Institute spoke to Food Business News about marketing vegan foods based on flavour:

"'Flavorsome ingredients, flavor-enhancing cooking methods or an interesting combination of flavors can all communicate an attractive flavor profile,' W.R.I. said. 'Many classic meat-based dishes use this well. Think of Moroccan-spiced lamb, slow-roasted beef brisket or sweet-and-sour chicken. Flavor-packed language could be a strategy that increases the sensory appeal of plant-rich dishes to be as high or higher than meat-centered dishes.'"
Don't Focus on "Meat-free" Terminology
Even though veganism is growing rapidly in the consumer market, people often don't prefer terminology that tells them their food is meat-free when they're looking for products. If you want to stay true to your product while appealing to more than people who eat vegan, add more terms like "plant-based" and focus on what the ingredients are. "Meat-free" may seem more unappealing to consumers and "plant-based" highlights what's in the food product.
Econsultancy emphasizes the importance of focusing on plant-based terms:

"For brands and retailers, this proves that marketing needs to be smarter, with success stemming from the positioning of 'plant-based' as part of a deliberate lifestyle choice rather than a mere alternative to meat. Rebel Kitchen is an example to note, with the dairy-free brand using a challenger narrative to highlight the fact that it offers something of real value in its own right. Its tone of voice is bold and unapologetic, putting a clever spin on its lack of dairy with descriptions like: "Made with simple ingredients and nothing added. It's what we've left out that counts."
In a Growing Competitive Field, Consult Outside Services
If you've tried to market your product and it's not proving effective, or if you are unsure what language and visuals will work best, consider consulting outside services to help. Often, a food or marketing consultant can bring their industry experience that fits your needs and brings you success. While making vegan products can seem like a lot to do if you've never gone through the process, a food consultant can take you through the steps like a pro. 
Katrina Fox at Forbes says vegan food products are a great benefit for businesses: 

"It's a brave new business world, one in which growing numbers of consumers will continue to demand sustainable and ethical products. If you're about to start a business, it's worth making your products vegan-friendly from the start. If you already have a business, consider veganizing it by removing any animal-based ingredients or components."
Contact us to book a free consultation where we can outline what vegan and non-GMO ingredients we specialize in and how we can help your business.