Co-packers are an incredibly valuable partner to have in an industry that's focused on competitive advantage, remaining profitable and attracting and keeping new customers. However, the use of co-packers is also a significant expense that should not be taken lightly. In this article, we take a look at 3 rules in order to stay competitive and profitable in the food industry with the employment of a co-packer.
There is Truth in Advertising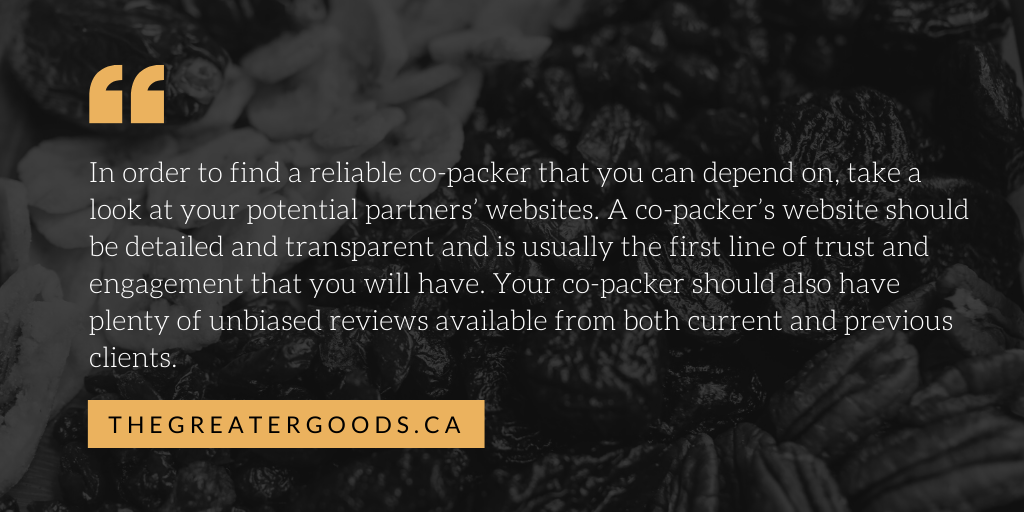 In order to find a reliable co-packer that you can depend on, take a look at your potential partners' websites. A co-packer's website should be detailed and transparent and is usually the first line of trust and engagement that you will have. Your co-packer should also have plenty of unbiased reviews available from both current and previous clients.
Natural Products Insider tells us more about your first step in finding a great co-packer: 

"One of the first steps most manufacturers and/or own-brand distributors take in sourcing a co-packer is via the least costly: Internet searches. Co-packer webpages are examined and information gleaned by a company's procurement and/or compliance group. "A picture paints a thousand words," the saying goes, and quite often, "paint" is exactly what some co-packer websites merely do."
Negotiate An Agreement That Leaves Room For Your Business To Grow
When negotiating an agreement with a co-packer, it's important that you make a deal that you're able to afford and that will allow your business to grow. If your co-packer is only able to fulfill orders that would satisfy your business right now, it might be time to look for someone else. A good co-packer should allow your business to expand and not keep it exactly where it is.
FoodDive.com explains why your agreement should allow your business to stay competitive and profitable, rather than potentially holding it back in the future:

"Once you've selected a co-packing partner, take the time to read and negotiate terms that preserve room for your business to grow. At a minimum, you must understand the terms of your contract. There is not a standard form of co-packing agreement. Even for early stage companies with relatively less negotiating leverage, there are a few key topics that should be addressed and a few terms that should be avoided."
Investigate All Potential Hidden Fees
It's well known in the culinary world that there can be a vast amount of hidden fees when you hire a co-packer. While the majority of good co-packers will be upfront about their fees in their entirety, you may be signing a contract that allows them to charge you for hidden extras, including ingredient prep. While many of these fees are understandable, finding a partner that details them up front is certainly ideal.
Food Truck Empire tells us more about potential hidden fees in the form of ingredient preparation:

"This one makes sense (to me), but make sure you incorporate it. Ingredient prep is typically charged by the hour. Let's say you use fresh peppers. Well, your co­packer isn't going to give you time for free to prep them, are they? This either leads you to use ingredients that require less prep (or not prep at all) or consider raising your prices to incorporate this added cost. Prep fees typically run $25­$50/hour because the facility not only has to cover labor cost, but they have to make some money, too."
Here at The Greater Goods, we offer consultation services for your business, from food production to distribution. If you're looking for advice on how to get up and running, we offer a free consultation with our expert food industry consultants and food brokers.